streets.mn
The Twin Cities have a strong urbanist community, symbolized by the active streets.mn blog. Covering topics from transportation to housing to food systems, streets.mn demonstrates that Minnesotans have a high level of interest in figuring out what makes cities work. There's a ton of interesting content there.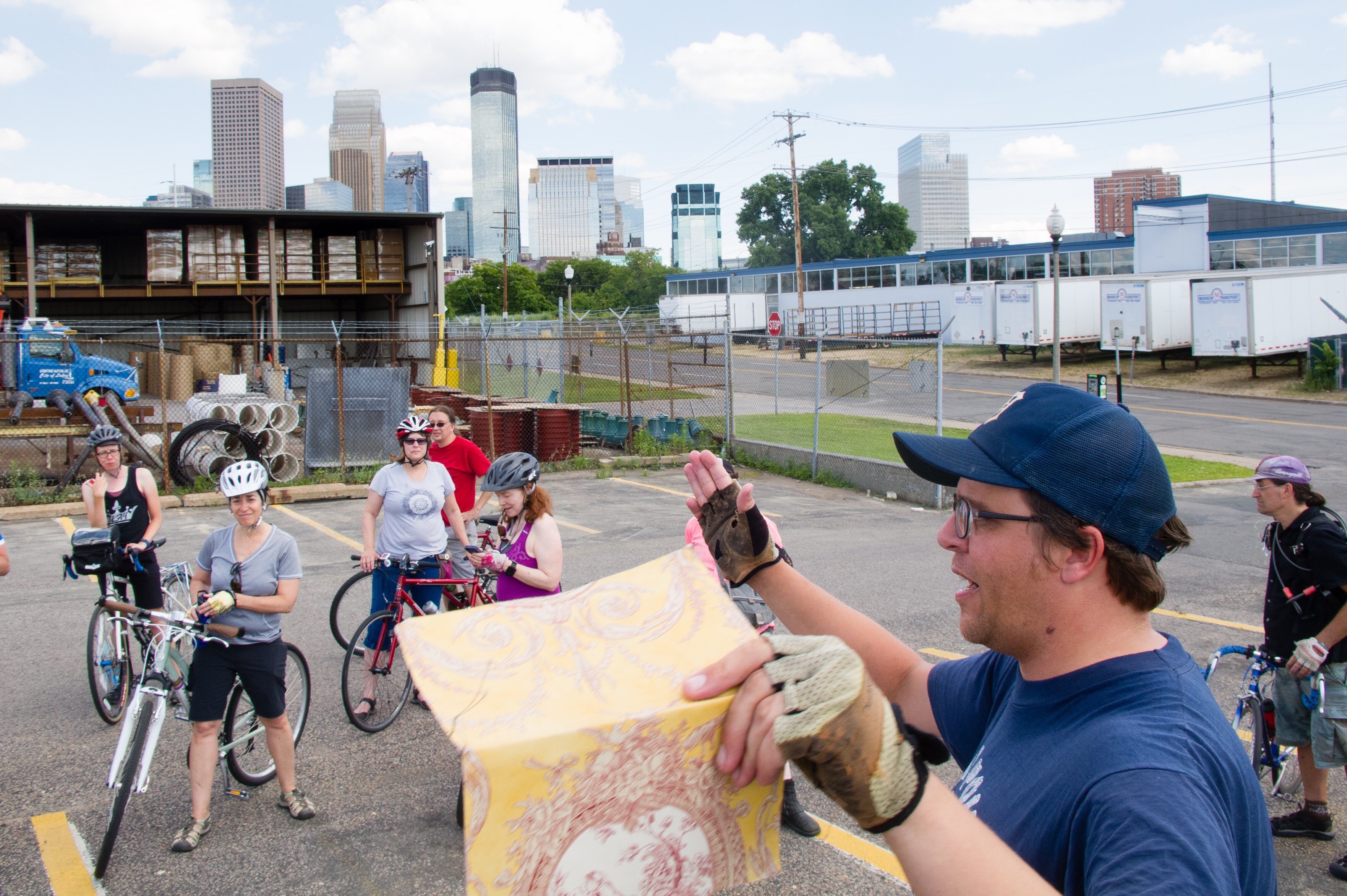 Several people had suggested that I should meet Bill Lindeke, one of the blog's regular contributors. Bill describes himself as an urban geographer; in addition to writing on a broad range of subjects for streets.mn and for the Minneapolis Post, and sitting on the planning commission for St. Paul, he organizes walking and biking tours which highlight different aspects of the historical or current city. He does a tour of dive bars which I unfortunately missed, but my friend Max connected me with a ride he was doing called "The Hidden Lakes of Minneapolis." Minneapolis is ringed by five famous lakes, but this tour skipped those, focusing instead on small lakes with less public access, and on areas which were formerly lakes, including one industrial zone where no water is evident near a street still named "Lakeside." The tour highlighted how much the surface water has been altered over time, and how much management is still required to keep the lakes reasonably healthy.
Bill recently finished his Ph.D. in geography at the University of Minnesota. His dissertation, which I have not yet had time to study, is on what he calls "Affective Exclusions" in bicycle planning. He conducted what he called "ridealong interviews," where he used a helmet-mounted camera to record the behavior of different cyclists as they used the road network. Whereas my surveys are studying the network itself, Bill was looking at  the riders, and how they made decisions about which roads to ride and where to ride on them, which he then classified into a taxonomy based on their behaviors, equipment, and the places they chose to ride. It's intersting work and I'll look forward to digging into it.
After the ride we got to chat about the political differences between Minneapolis and St. Paul, the history of infrastructure development in the Twin Cities, and our ideas about bike infrastructure and identity. It helped highlight for me that, while no one seems to have the answers, a lot of smart people are working on the questions.