Burgess concentric circle map in GIS
I'm going to be doing some mapping for a project from Equiticity, and one of the themes will be historical spatial inequities in Chicago. This got me thinking about the highly influential concentric-circle city development map drawn by Ernest Burgess (Chicago School of Urban Sociology) in 1925.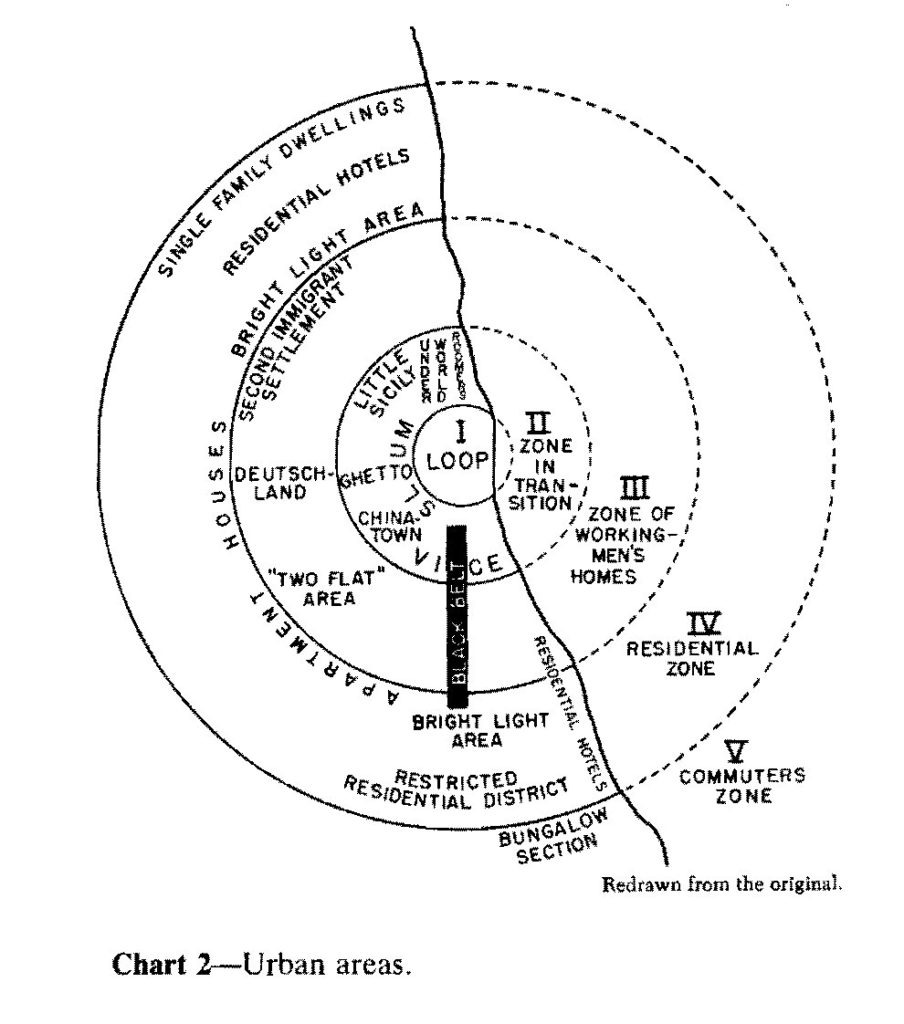 Burgess' idea was that the city grew this way organically; a central business district with commerce and industry, surrounded by a set of ethnic ghettos and slums, which in turn are surrounded by zones for wealthier (and presumably whiter) people. He explicitly ignores the role of policy and racism in the divisions he highlights on the map.
It's painful to read his eugenicist text today, and it's distressing how his model is usually presented without criticism of the role it played in encouraging racist policies like redlining.
I wanted to map this for Chicago, and surprisingly couldn't find a usable GIS representation of his drawing. So I decided to work on my georectifying skills and put one together.
Here's the model, fit onto the 1940 redlining map of Chicago. You can see how Burgess' racist ideas led directly to racist housing policies.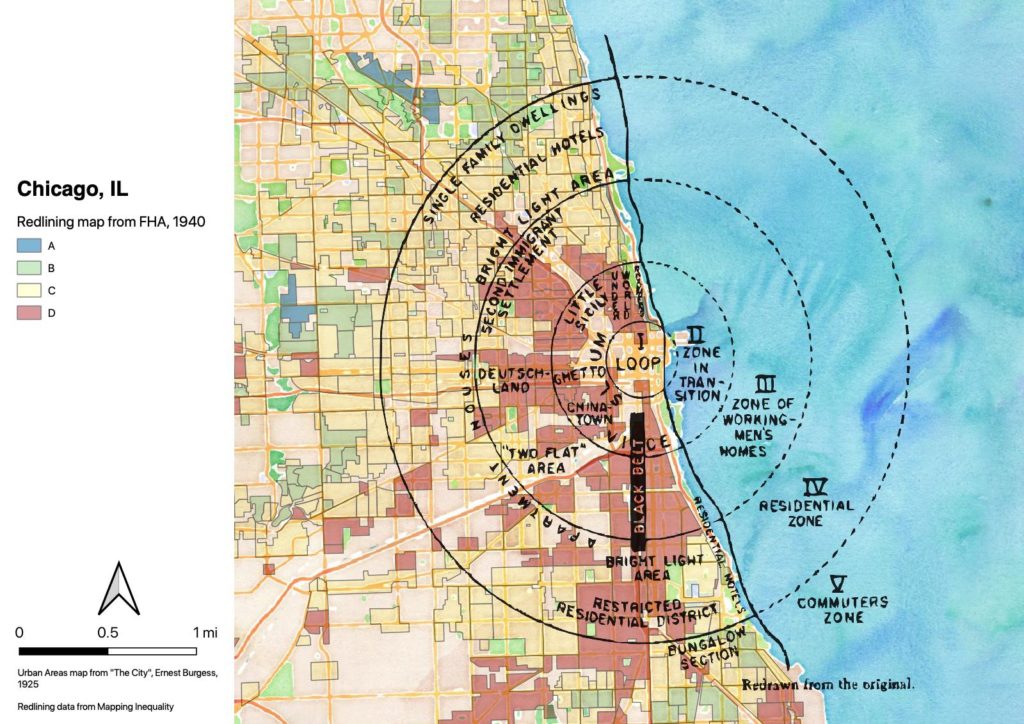 It's not coincidence that we disinvested in the central city in Chicago (and all U.S. cities). This map told banks where to invest; out in the suburbs and exurbs, where Black people were not allowed to live because of racially-restrictive housing compacts.
Anyway, I created a georectified version of the concentric circle image, with a polygon layer for each of the circles. Someone else may find it useful.
Geopackage of Burgess concentric-circle model, with raster image and polygon layers
Edit to add: I was looking at this map and thinking it really needed a hand-drawn treatment. So, version 2: